Two trains traveling from Colombo Fort to Chilaw and Maradana to Kalutara involved in a head-on collision today (2019/08/28) around 10:20 am between Colombo Fort and Maradana Railway stations.
01:00 pm, August 28
The Driver, Assistant driver and two guards of the trains involved in the head-on collision have been interdicted.
10:28 am, August 28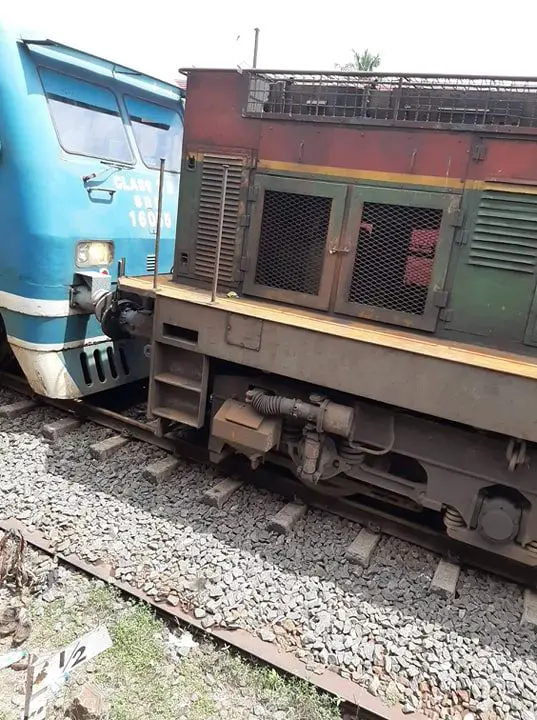 According to the reports, nobody was hurt in the accident. Trains will get delayed on the Mainline due to the accident.
Head-on collisions are rare. It's common for two trains to use the same track, but they travel under orders that require one train to use a track section at a time.
We will bring you the latest updates. Stay in touch with us for more information.
---
---