Four individuals traveling in a three-wheeler have died after being hit by Vavuniya-bound Rajarata Rajina Express train at a level crossing at Rillamba Junction in Boossa, Galle.
The accident had taken place at around 10.45 am this morning(01).
The driver of the three-wheeler, a 46-year-old individual, his 84-year-old father, his 47-year-old wife, and the mother of the wife who is also 84 years of age had died in the accident.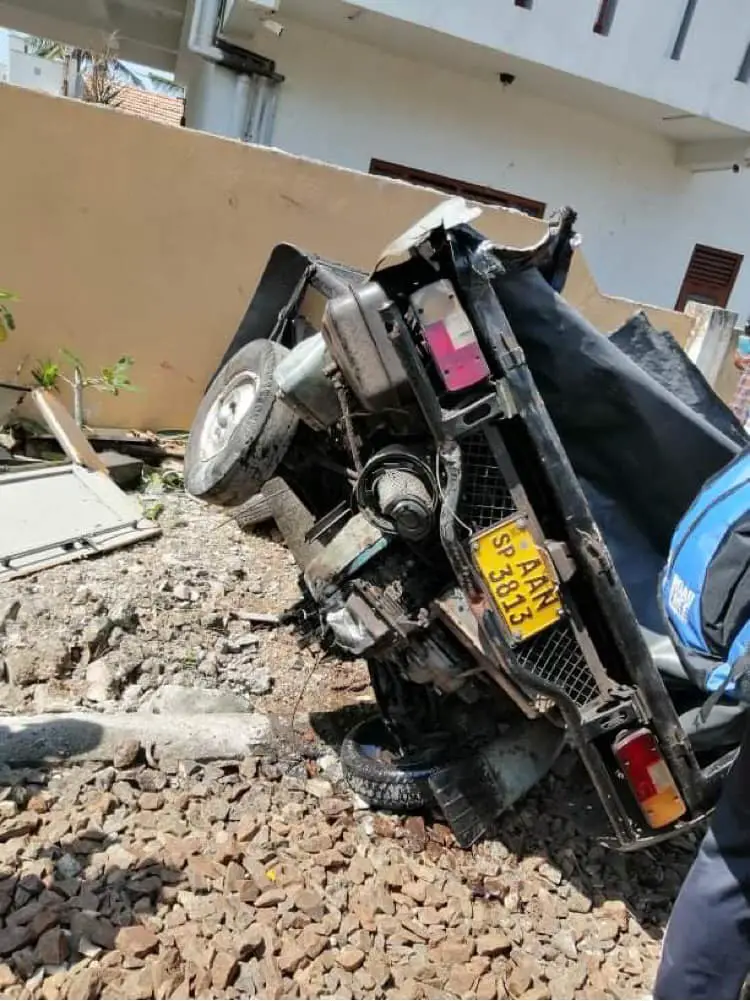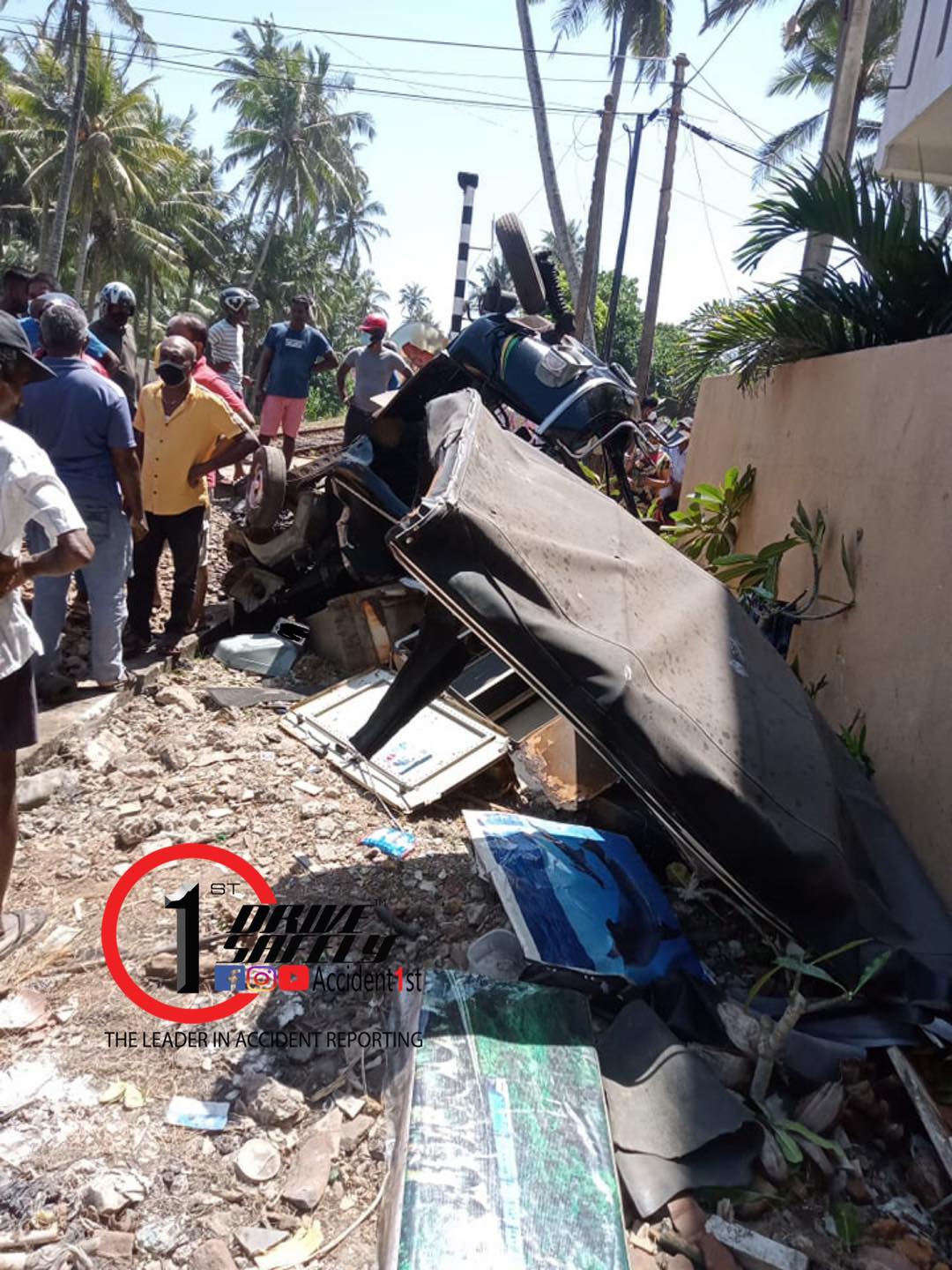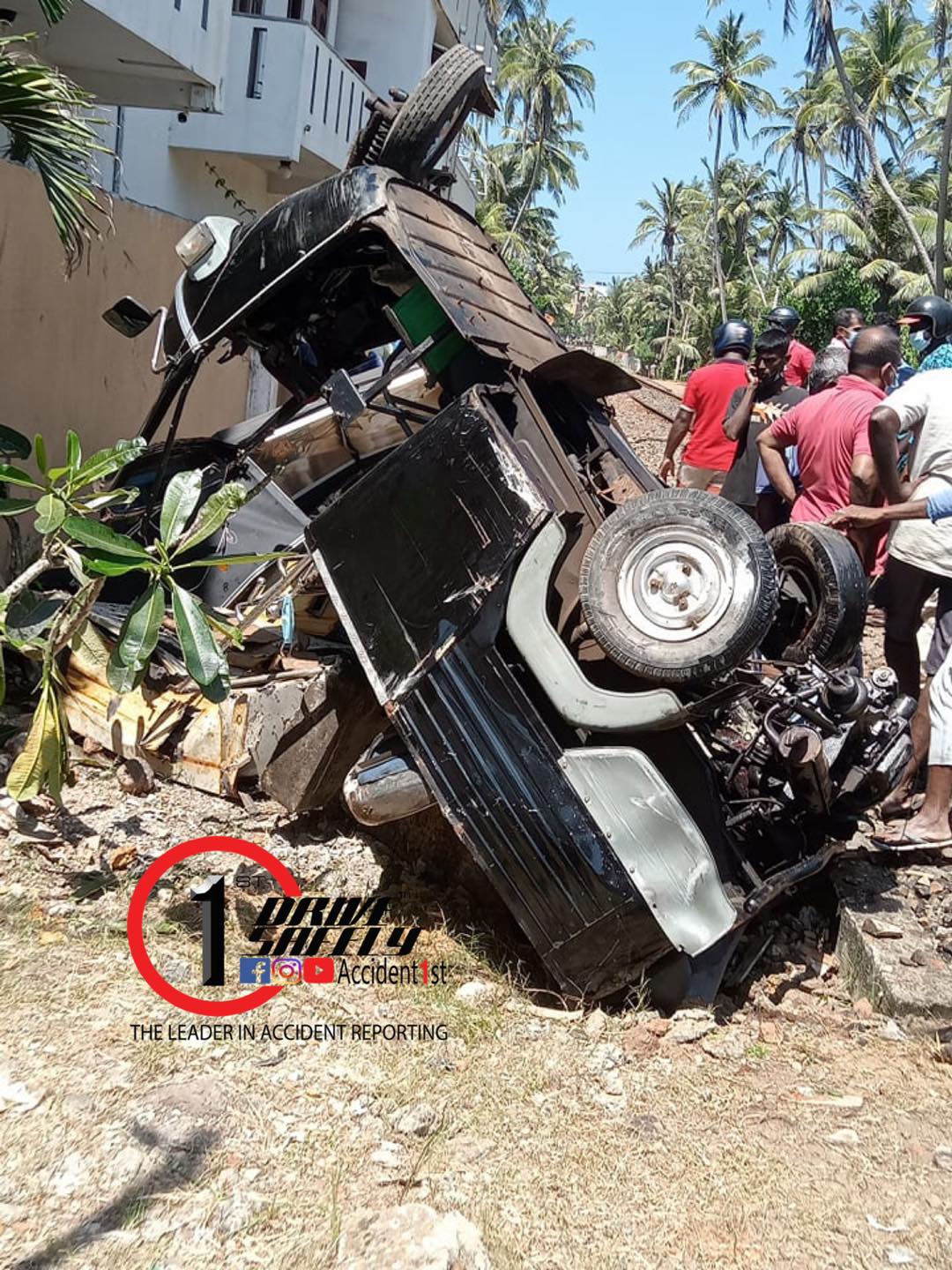 Images from: Facebook/Accident1st
---
---