The Sri Lanka Railways M4 is a class of diesel-electric locomotive manufactured in Canada by Montreal Locomotive Works. Fourteen of the manufacturers' model MX-620 were imported in 1975.
Introduction
The Class M4 fleet is considered one of the most durable classes in Sri Lanka Railway after the Class M2 fleet. All locomotives are currently in service.
These diesel electrics were manufactured in Canada by MLW (now owned by Bombardier) to an American Locomotive Company (ALCO) design. At the time of arrival, they were the most powerful locomotives in Sri Lanka, their renowned ALCO 12-251C engines developing a massive 1,750hp.
It is found out that the Sri Lankan Railways sent an engineer over to MLW in Canada for assessment and to see the tests of Class M4 locomotives. The locomotives came, yet not the engineer, evidently, he remained behind and joined the Canadian Pacific, or so they state!
Class M4s were specially imported to operate on the upcountry railway line. Initially, these locomotives ran up to Badulla but later Sri Lanka Railways had to withdraw the locomotives from the upcountry line mainly due to the length between the front and rear axles (wheelbase) exceeding recommended maximum length of 10 feet and 7 inches.
Fun fact: Class M4 bogies are 11 feet and 2 inches long.
Some other issues, such as the weight of the locomotive, and the length of the locomotives also caused Class M4s to not run on the upcountry line.
It's said that railway engineers were planning to increase the width of the track by 3/4 inches just to support Class M4s to run on the upcountry line, but they abandoned the idea saying other locomotives may face troubles while running on the same track.
Class M4 fleet has a total number of 14 locomotives and they are named after tourist attractions in Sri Lanka.
| Number | Name | Year | Status |
| --- | --- | --- | --- |
| 743 | Madhu | 1975 | In service |
| 744 | Sigiri | | In service |
| 745 | Ruwanveli | | In service |
| 746 | Namunukula | | In service |
| 747 | Kelani | | In service |
| 748 | Walawe | | In service |
| 749 | Dunhida | | In service |
| 750 | Isurumuni | | In service |
| 751 | Diyaluma | | In service |
| 752 | Point Pedro | | In service |
| 753 | Samanala | | In service (Dynamic breaks added) |
| 754 | Menik | | In service (Dynamic breaks added) |
| 755 | Mahaweli | | In service (Dynamic breaks added) |
| 756 | Laxapana | | In service (Dynamic breaks added) |
General Information
| | |
| --- | --- |
| Engine Class | M4 |
| Built Country | Canada |
| Builder | Montreal Locomotive Works |
| Imported Year | 1975 |
| Power Type | Diesel-electric |
| Engine Type | ALCO Bombardier 251-C3  4-Strock 12 Cylinders |
| Power Output | 1,750 hp (1,300 kW) |
| Maximum Speed | 65 Km/h |
| Axel Arrangement | Co-Co |
| Weight | 93 tons |
| Livery | Silver, blue color with a yellow stripe |
| Total Produced | 14 |
Images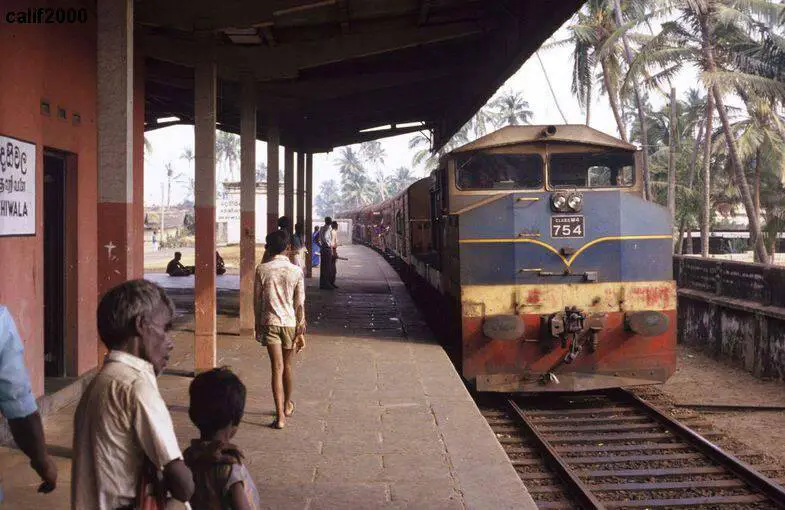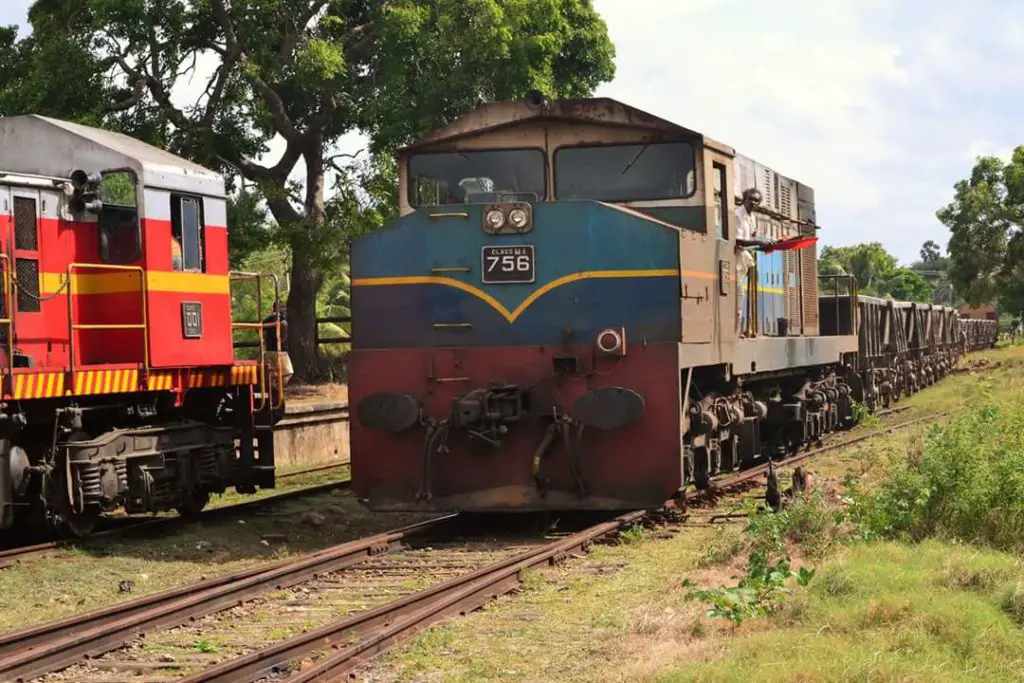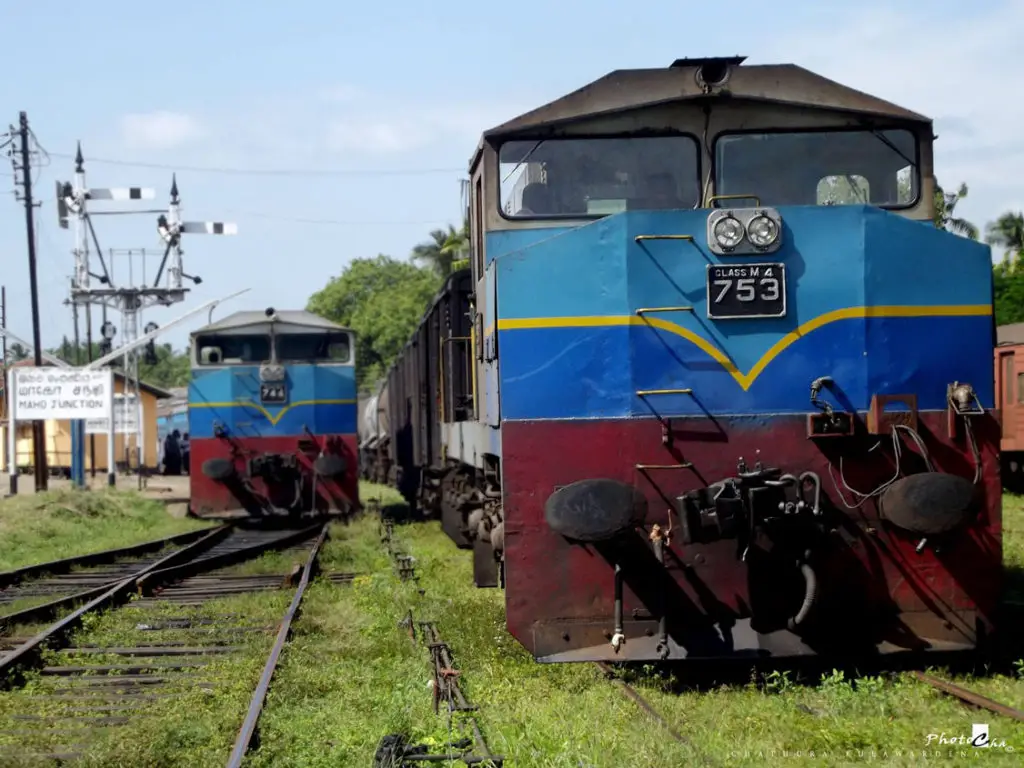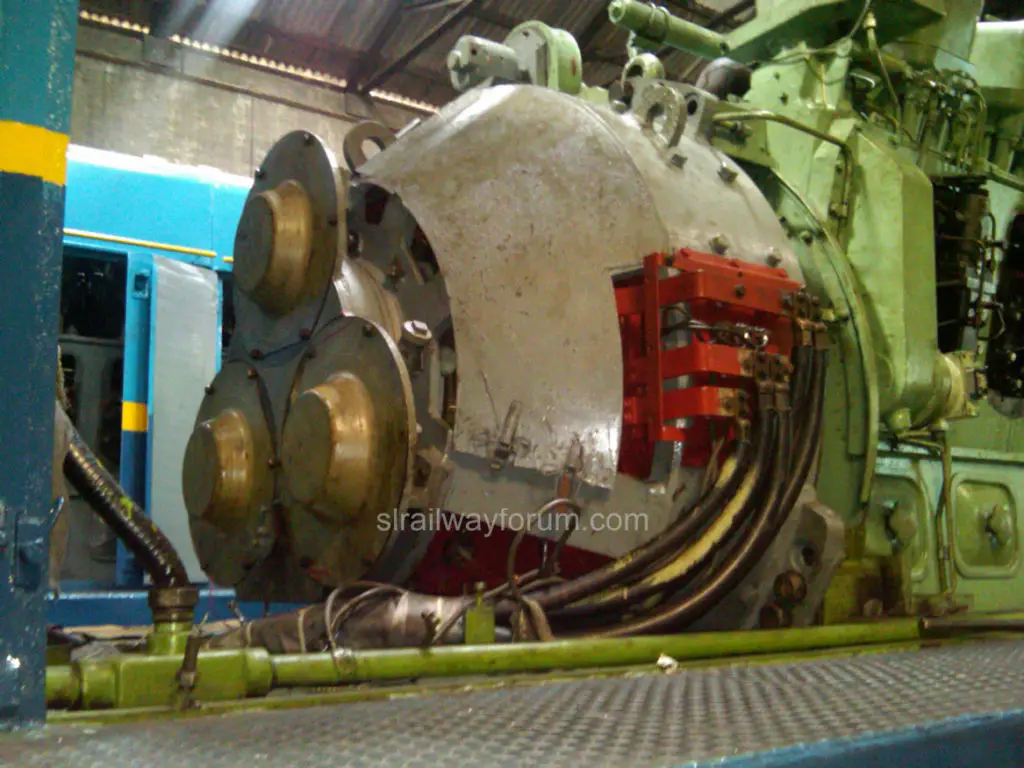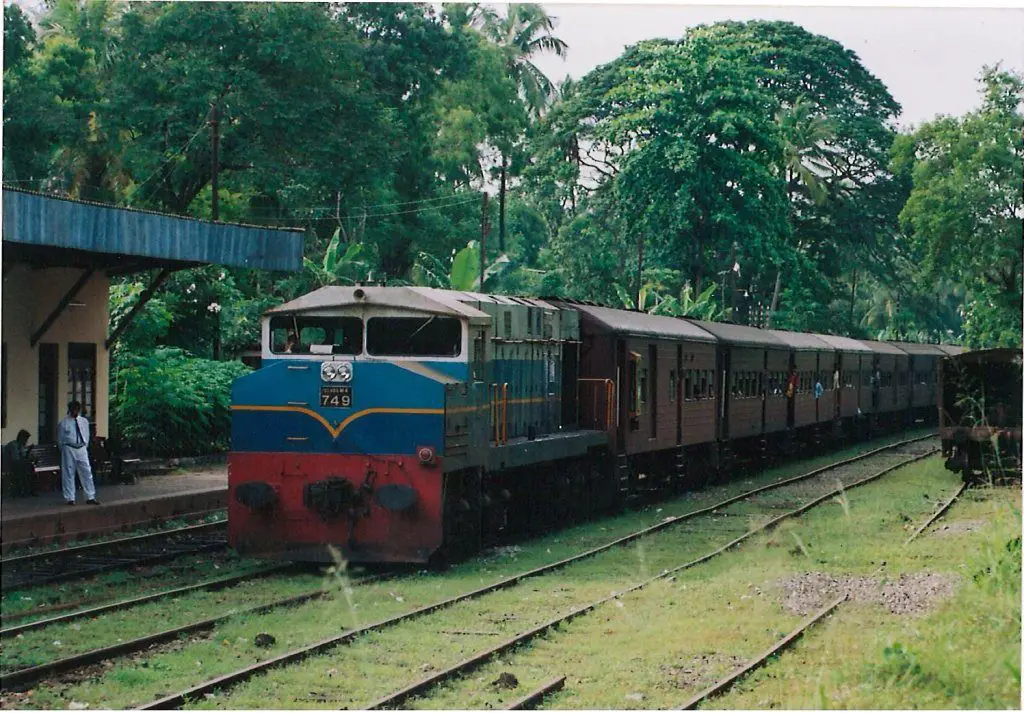 Video
---
---