Sealed bids are invited by the Chairman, Departmental Procurement Committee on behalf of Department of Sri Lanka Railways from qualified bidders for maintaining services at the following Goods Sheds, Restaurants (Canteens) and
small sales outlets for a period of two years.
Please note that the tender applications may be obtained up to 2.00 p.m. on 06.12.2021 and the perfected applications should  be submitted before 2.00 p.m. on 07.12.2021. Applications will be opened at 2.00 p.m. on 07.12.2021.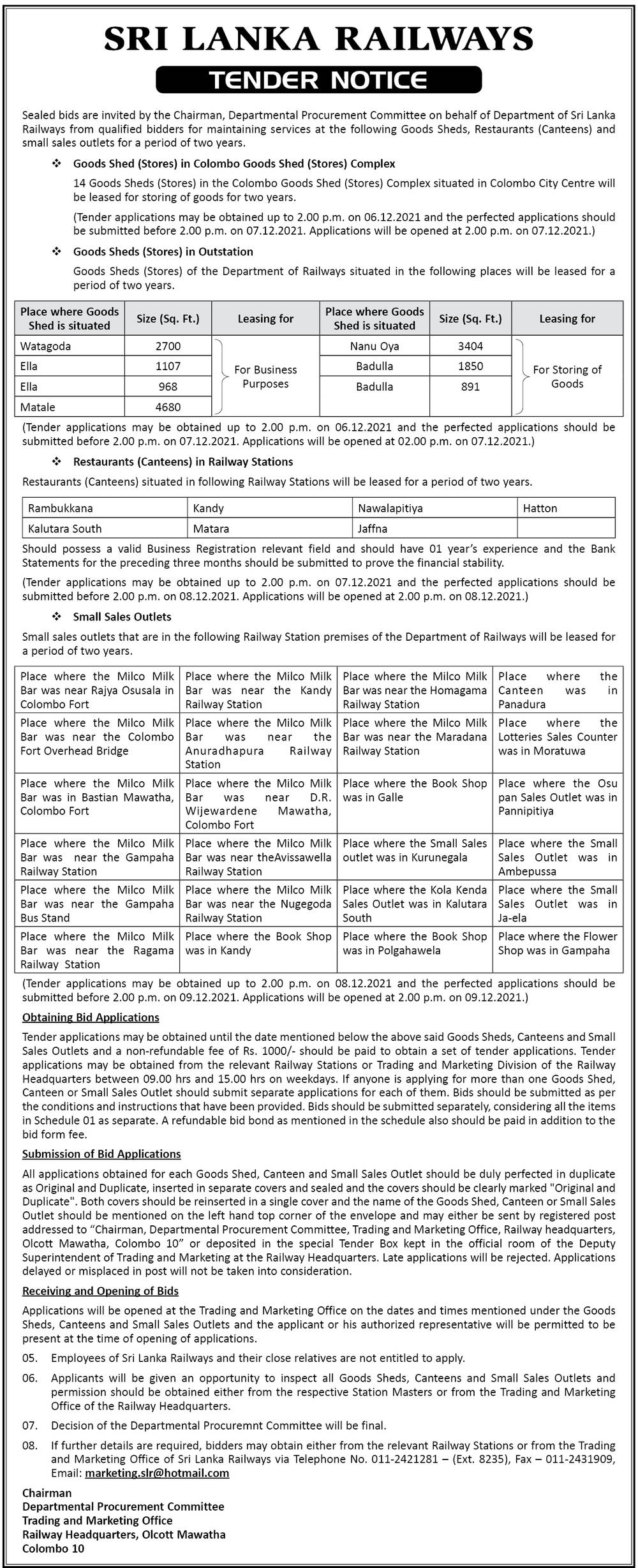 Tender notice was extracted from epaper.sundayobserver.lk
Cover photo from hungryonion.org
---
---