[2:02 PM] UPDATE: Train Services along the main railway line restricted to Pallewela as the tracks were damaged by extreme weather conditions.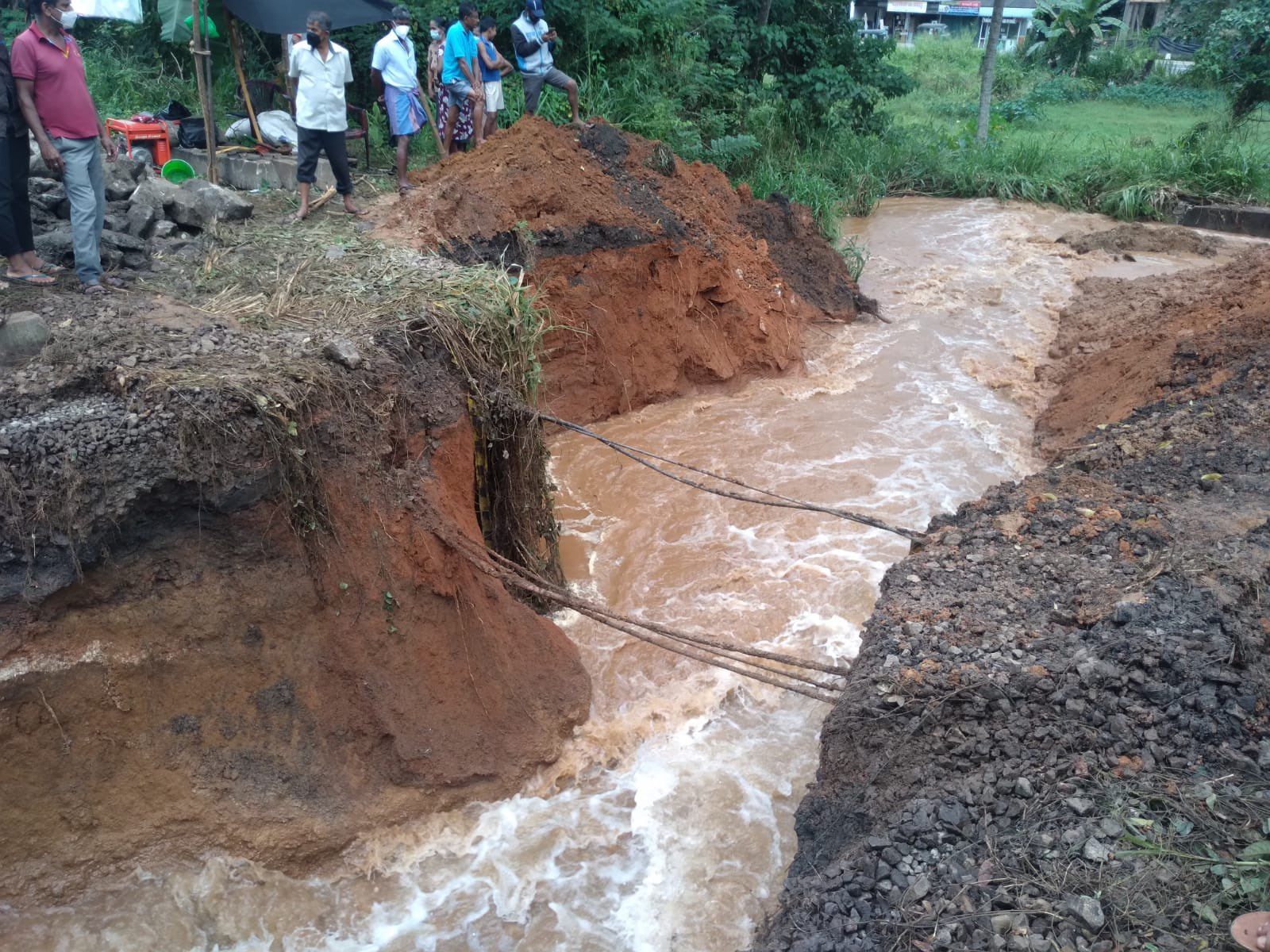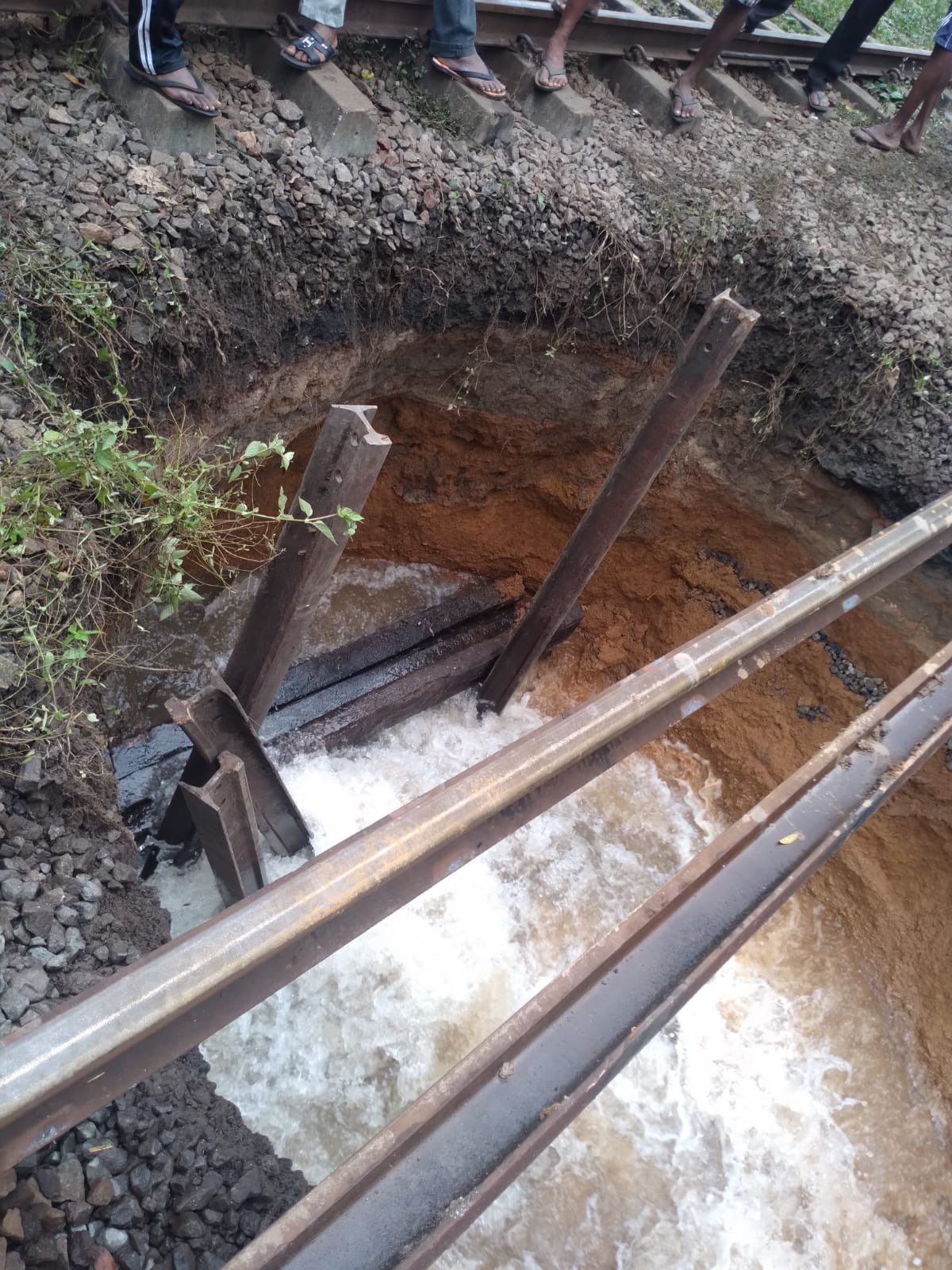 Reported by @ranganashamil
[11:32 AM] A sinkhole opened up underneath the Mainline near Vijaya Rajadahana railway station yesterday(13), causing delays for rail services.
Passengers are advised to use alternative transport methods as repair works might take a few days.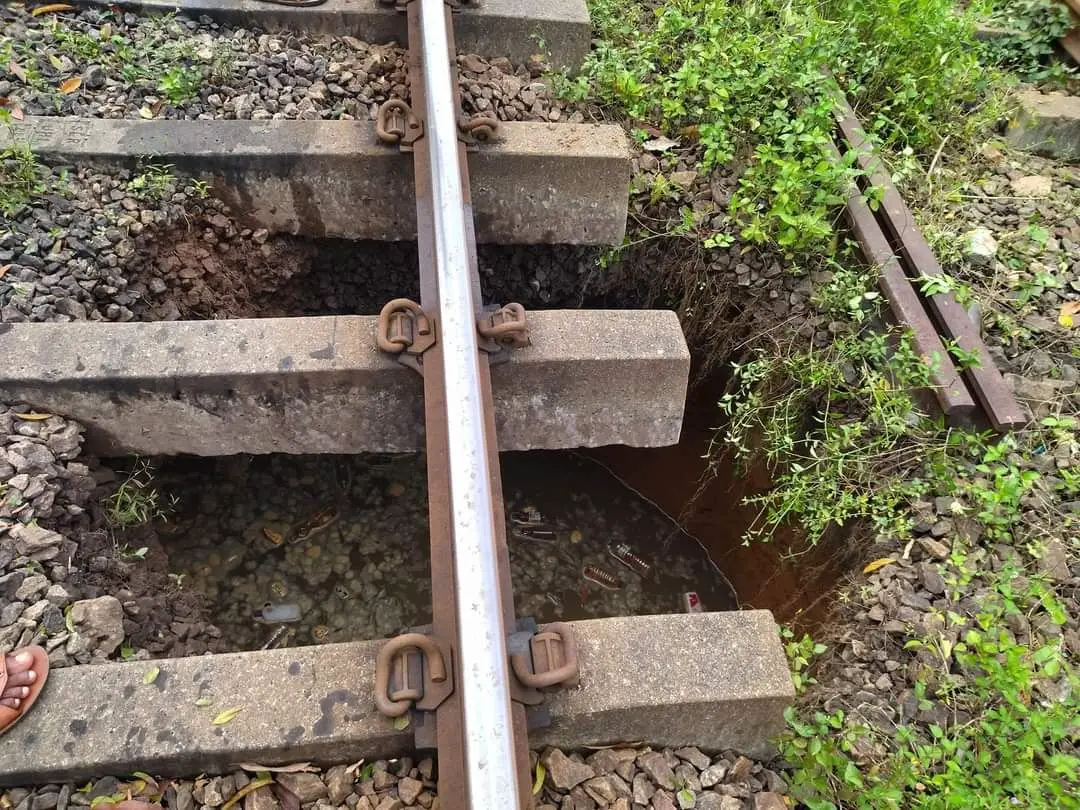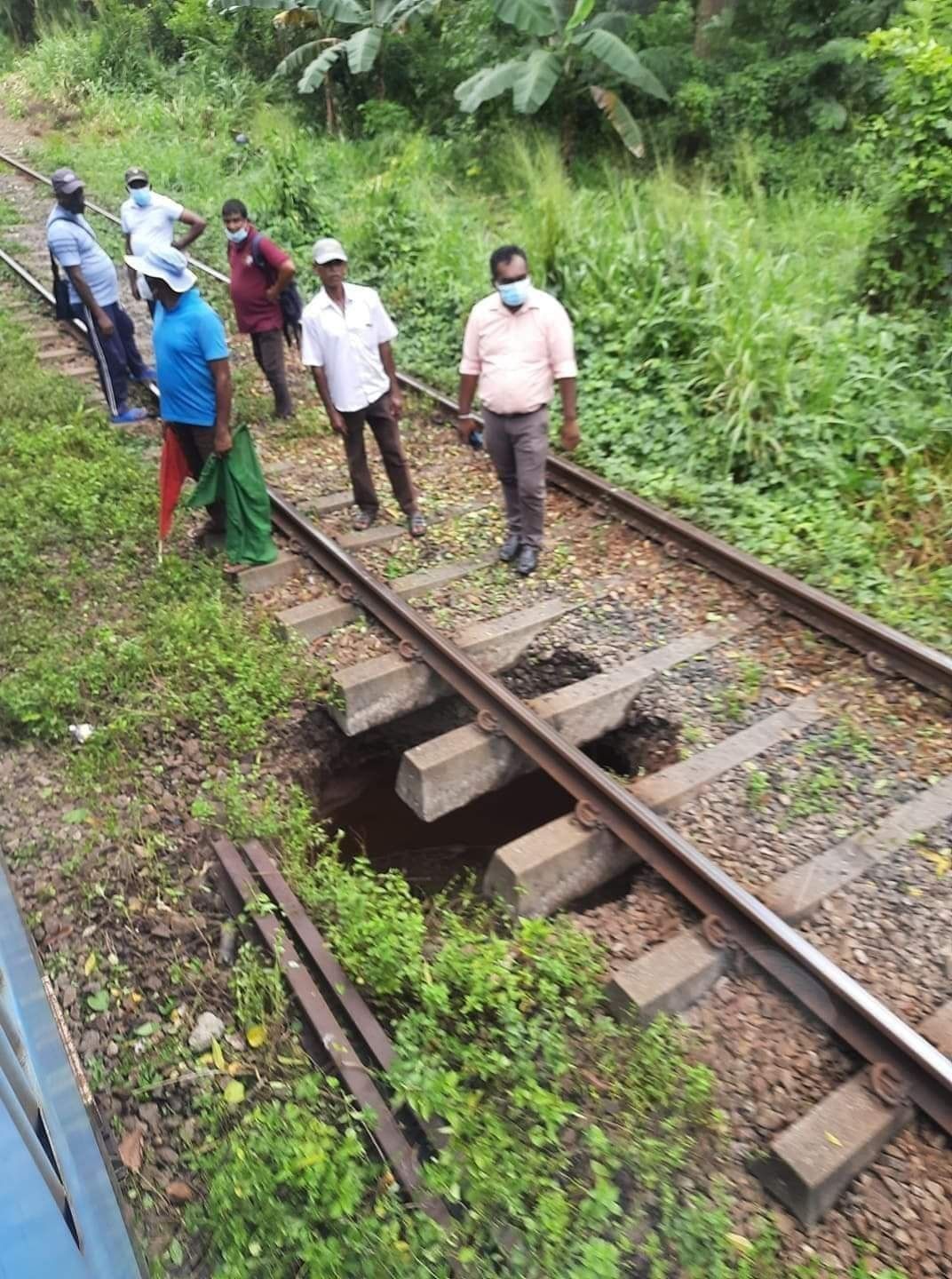 ---
---