As a much more profitable and convenient substitute to using trains to meet the transportation facilities between major cities in areas with low passenger necessities, the Sri Lankan rail bus service started around 1995 using two TATA Dimo ​​buses. Later in the day, Lanka Ashok Leyland buses (6000cc and 160hp) started being mostly used for this service.
These rail buses used to transport a low level of passengers have been created by connecting two buses used for traffic on normal roads and making some changes in their body, gear system, and engines, and installing the wheels used for trains instead of the wheels that originally came with them. These were used to run these railbuses on the Kalanivalley route, Mannar route, Eastern route, Northern route, and between Peradeniya - Kandy.
The rail buses used in this way could be seen running with two or three passengers as well as without passengers, serving their purpose despite the number of passengers requiring its service.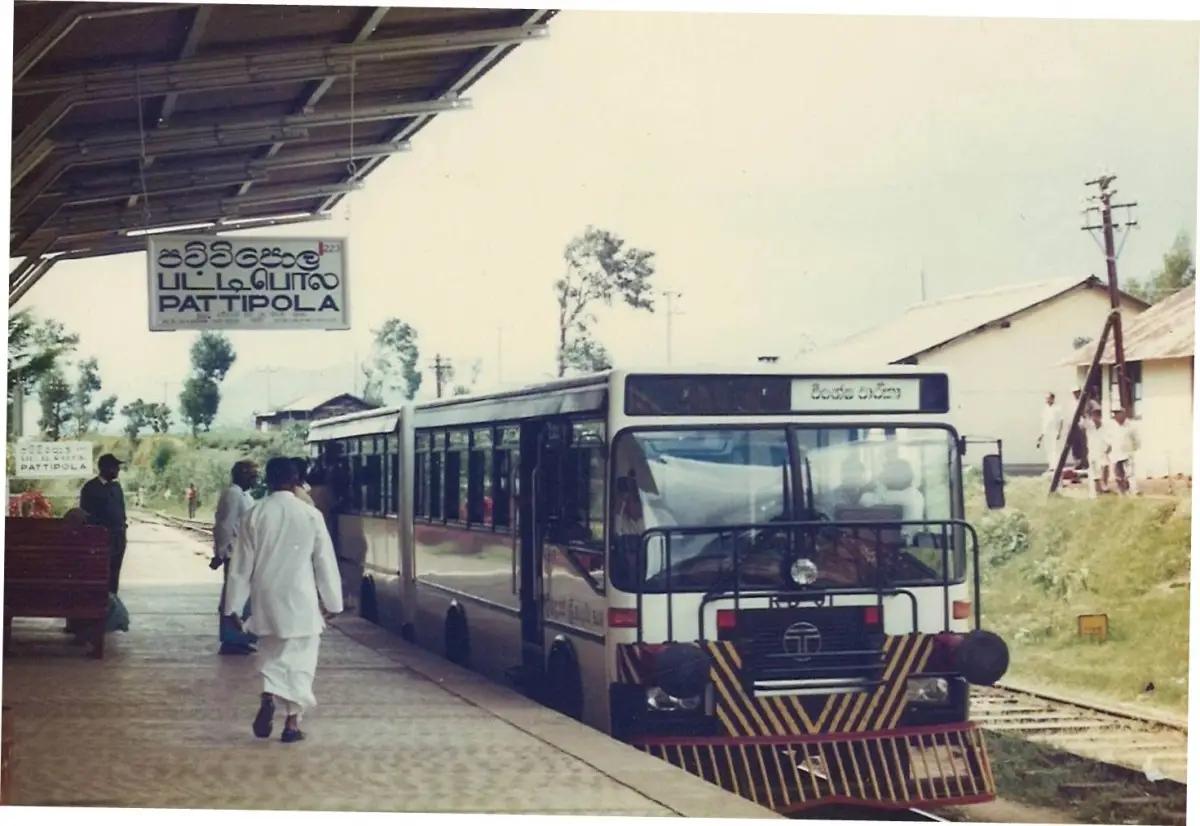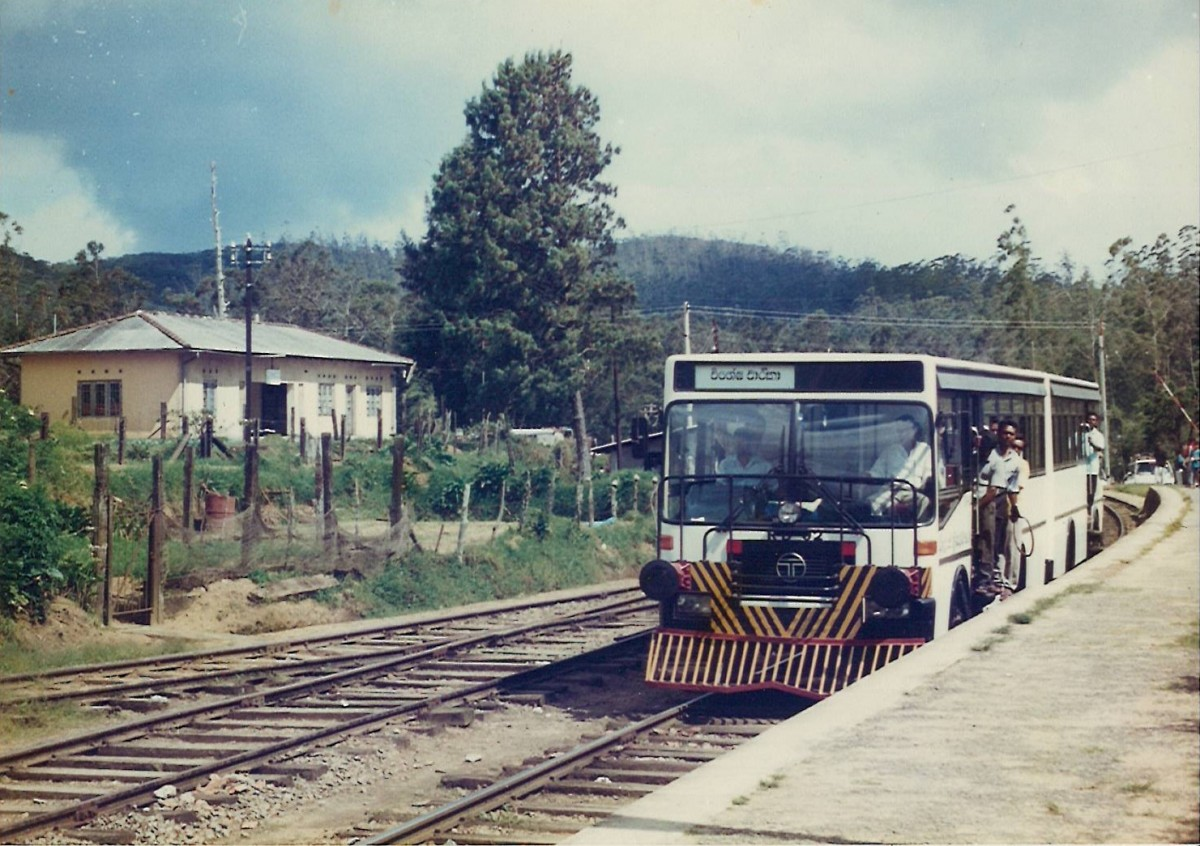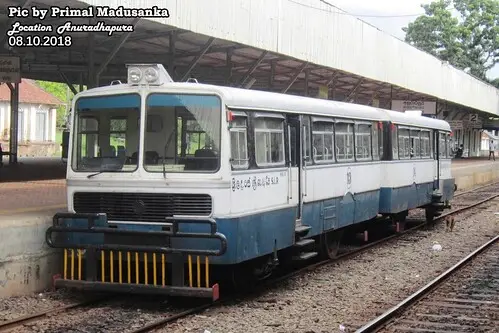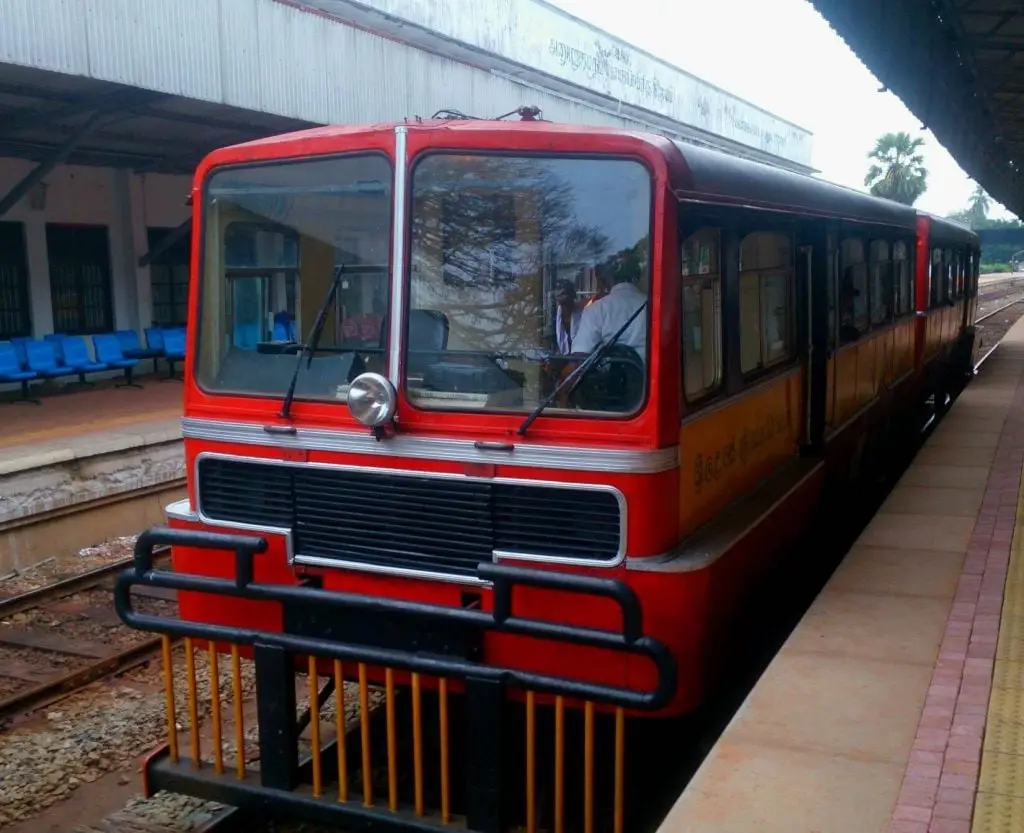 Currently, the rail bus running from Polgahawela Junction to Mahawa is operational.

Cover image from Ashan Wijekon
Other images are from https://www.rail-pictures.com and Primal Madusanka
---
---