In memory of Queen Elizabeth II: Just five months after her coronation, Queen Elizabeth II engaged in a royal visit to Sri Lanka. This was the first visit to Sri Lanka by a reigning monarch. She was accompanied by her husband, Prince Philip, The Duke of Edinburgh. The ten-day tour included a royal procession through Colombo where she opened the first session of the second Parliament of Ceylon, a train ride to Kandy, and tours of Anuradhapura, Polonnaruwa, and Nuwara Eliya.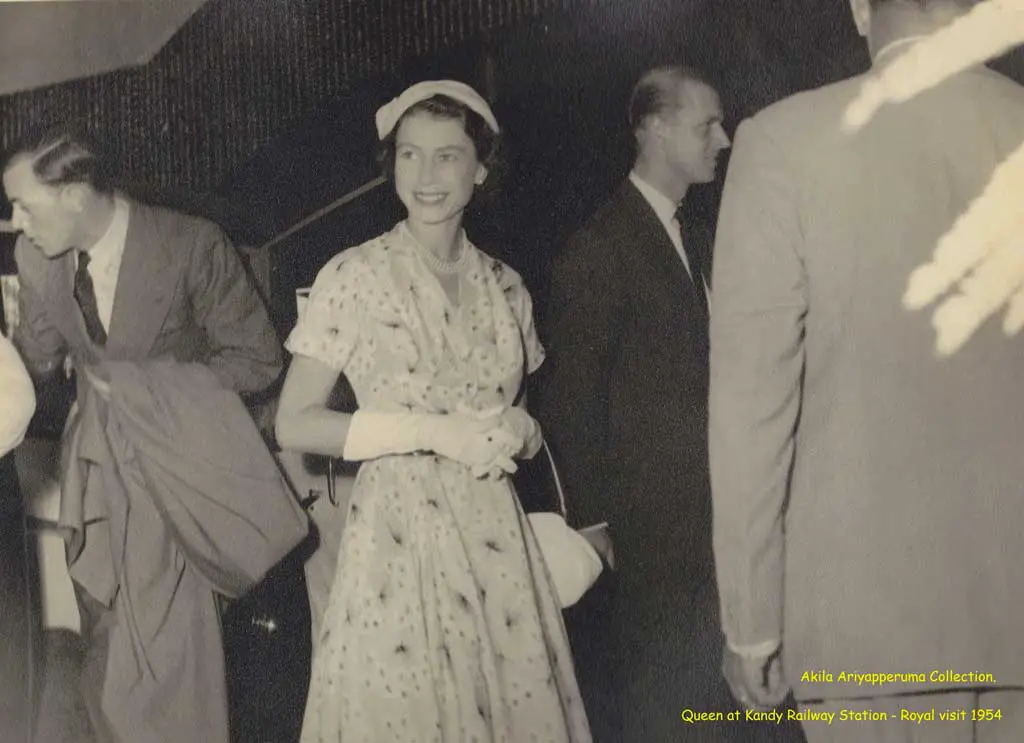 Wickham trolley No 712 at Maho railway station, the crowd gathers across the station to cheer her majesty the queen  Elizabeth II, on this day the Royal train from Anuradhapura hauled by two M1's will take her to Polonnaruwa.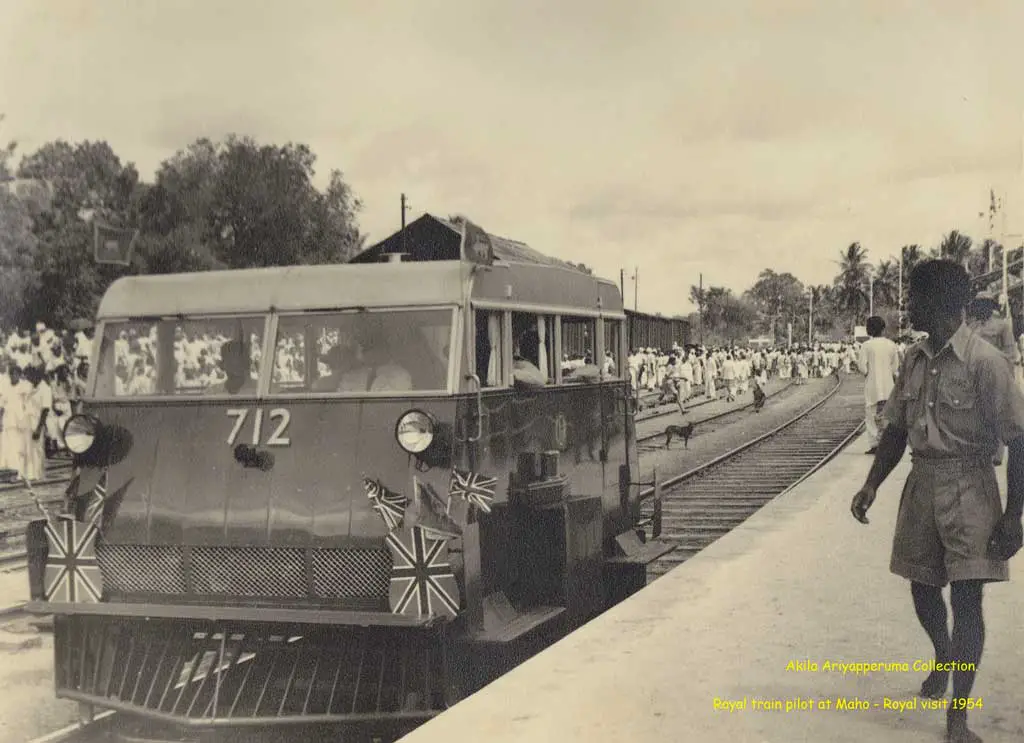 This is the petrol or the pilot rail trolley which will lead in front of the royal train. A3d class 357 at Polonnaruwa station after carrying the Royal train from Gal-Oya 1954.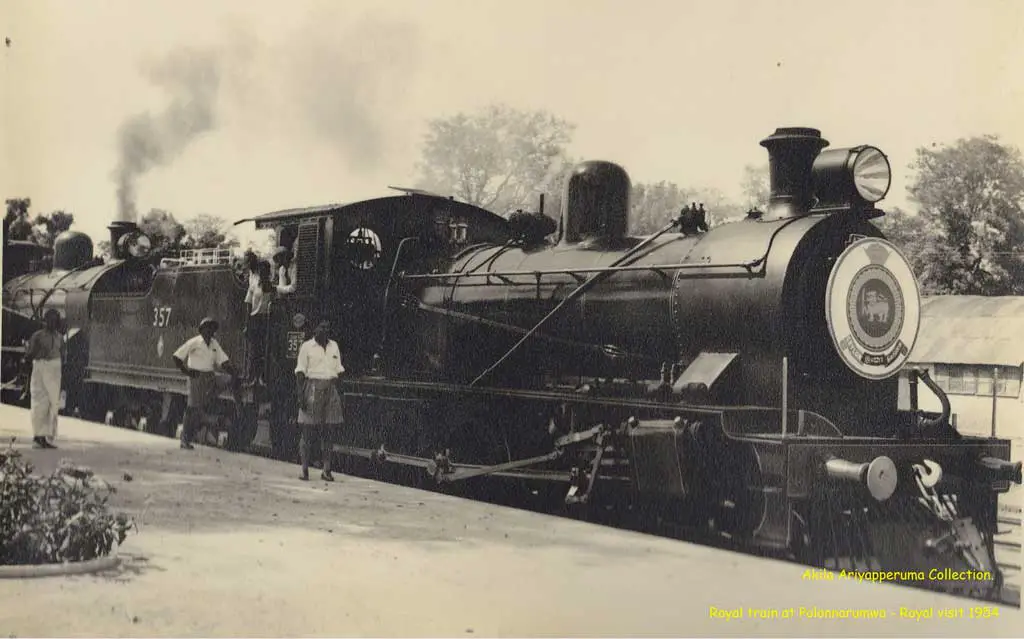 These 1951 build W.G Bagnall LTD 4-8-0 were the last steam locomotives to import to Ceylon and were short-lived due to diesel locomotive overtake. No 357 got abandoned in the late 1960s and got condemned and scrapped at Anuradapura. Due to light rail beyond GalOya, the M1 double-headed Royal train was re-engine with double-headed A3d's.
Written by Akila Ariyapperuma
Sources: https://blogs.fcdo.gov.uk/ukinsrilanka/2021/06/17/celebrating-the-queen-sri-lankas-royal-connection/
---
---