Another set of Class S13 Powersets (965-966) and one Class M11 locomotive (952) arrived in Sri Lanka at Port of Colombo from Chennai, India. (2019/07/21)
Fourth Set of S13 DEMUs and Class M11 952?
On June 23rd we reported that the fourth set of S13 powerset is getting ready to dispatch from Chennai, India. [Read more]
Delivery Delay Due to Bad Weather
The ship reached Sri Lanka a few days ago but the unloading delayed due to stormy weather condition.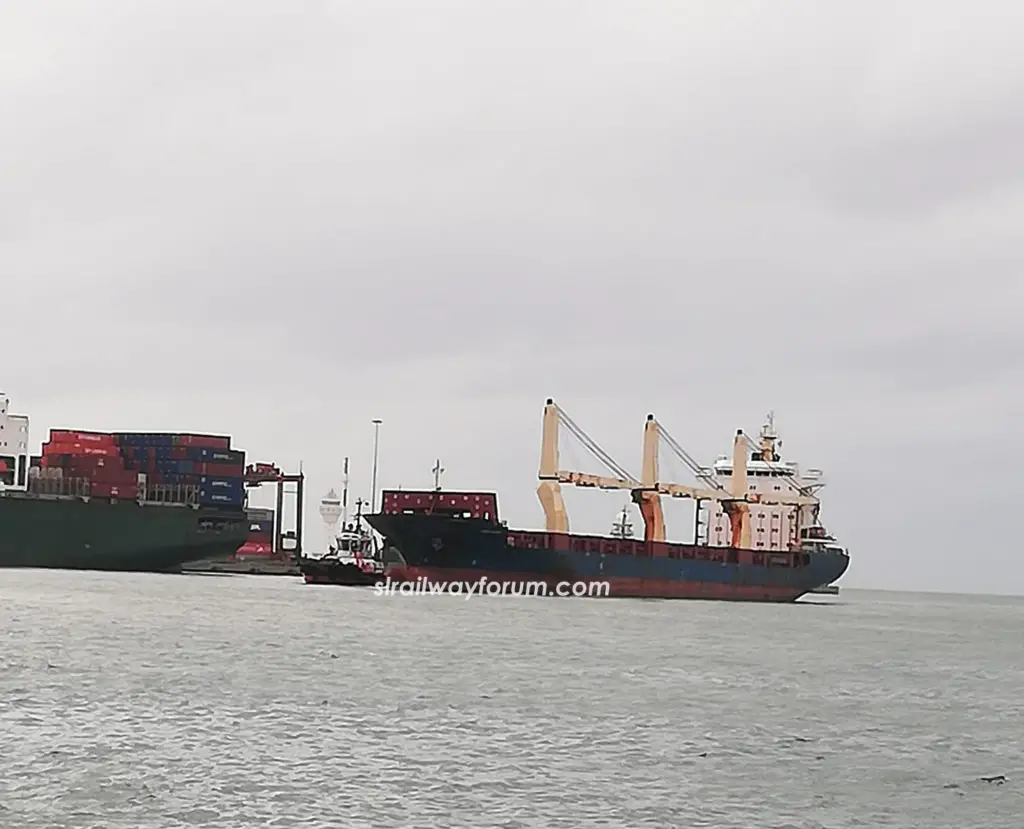 Photos from the Unloading Process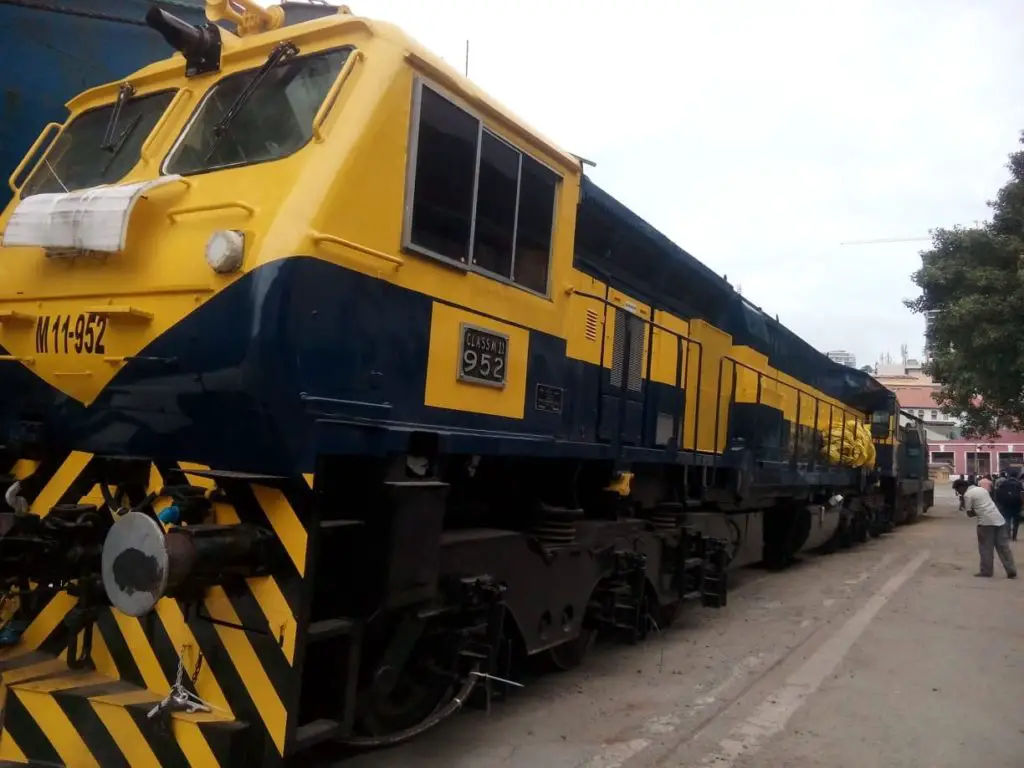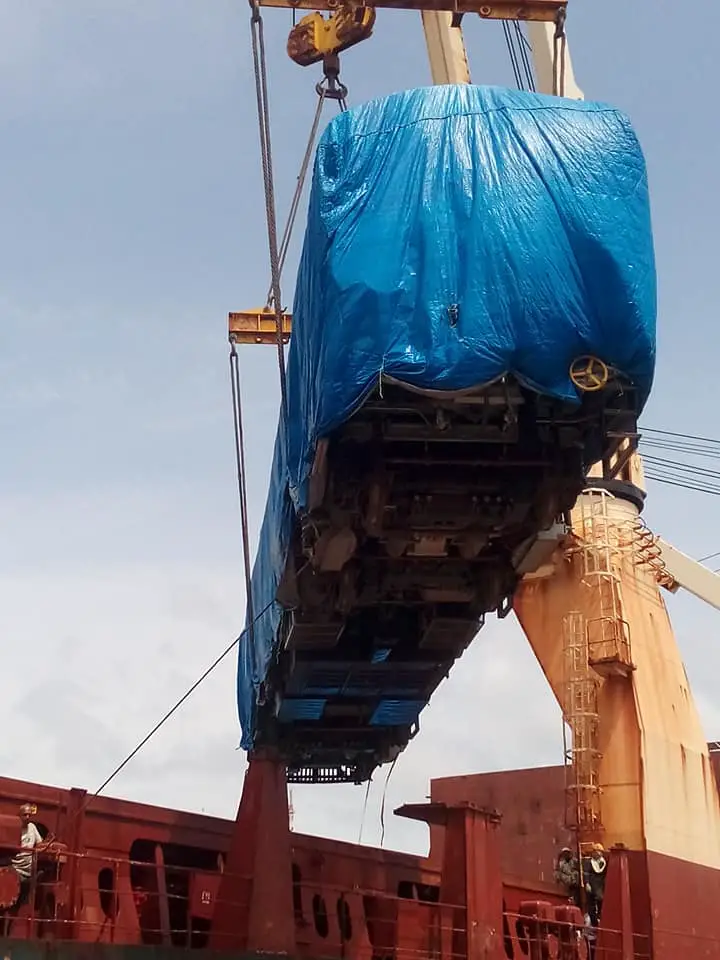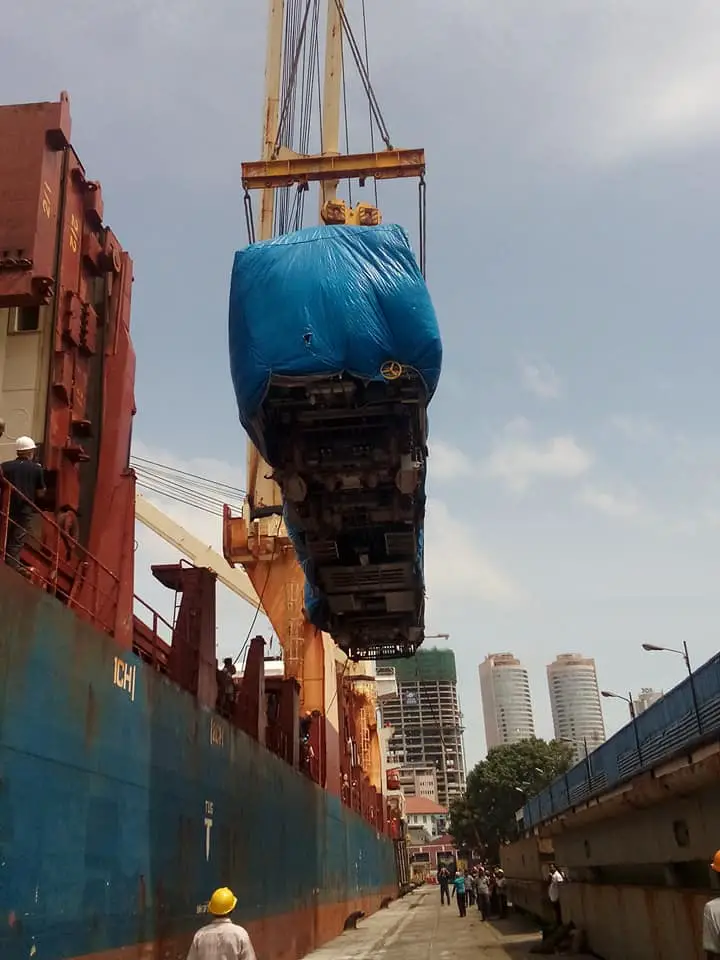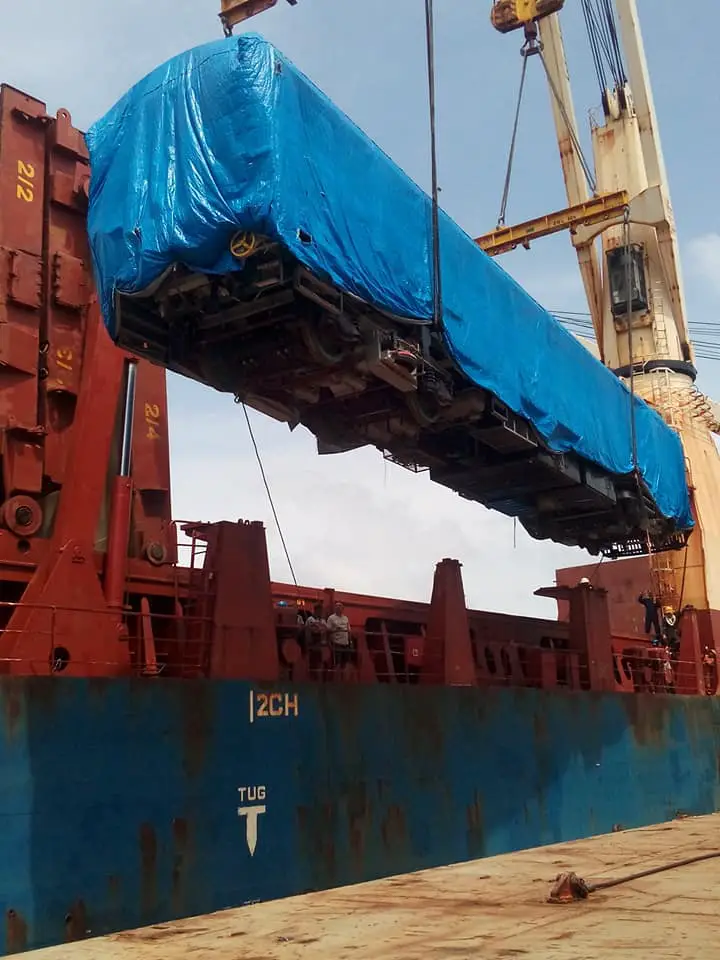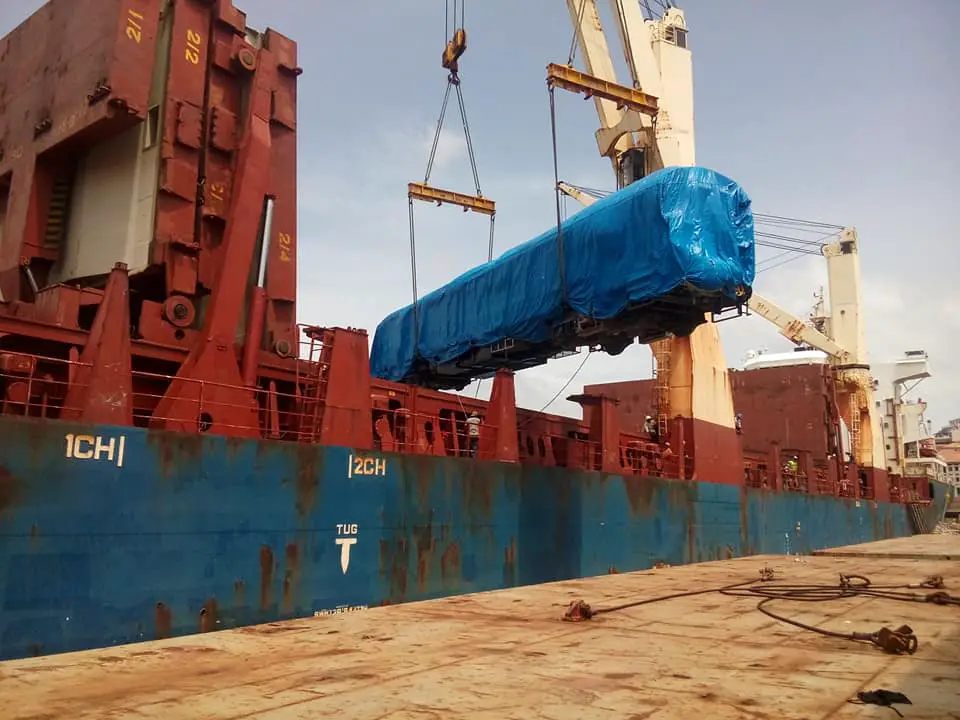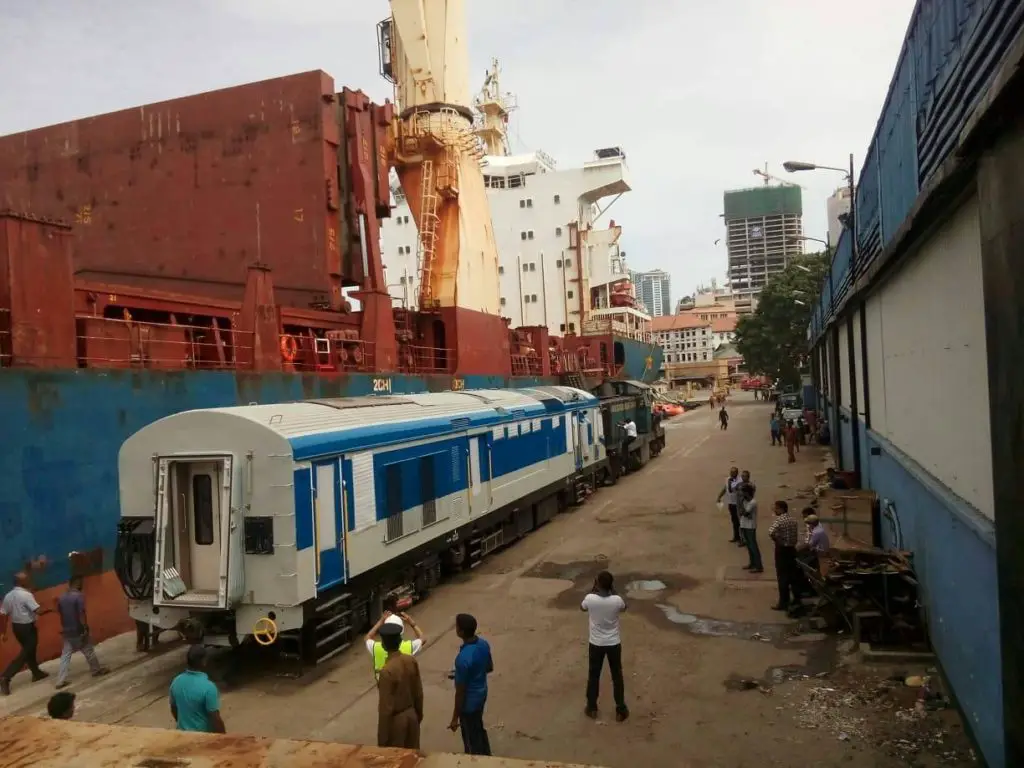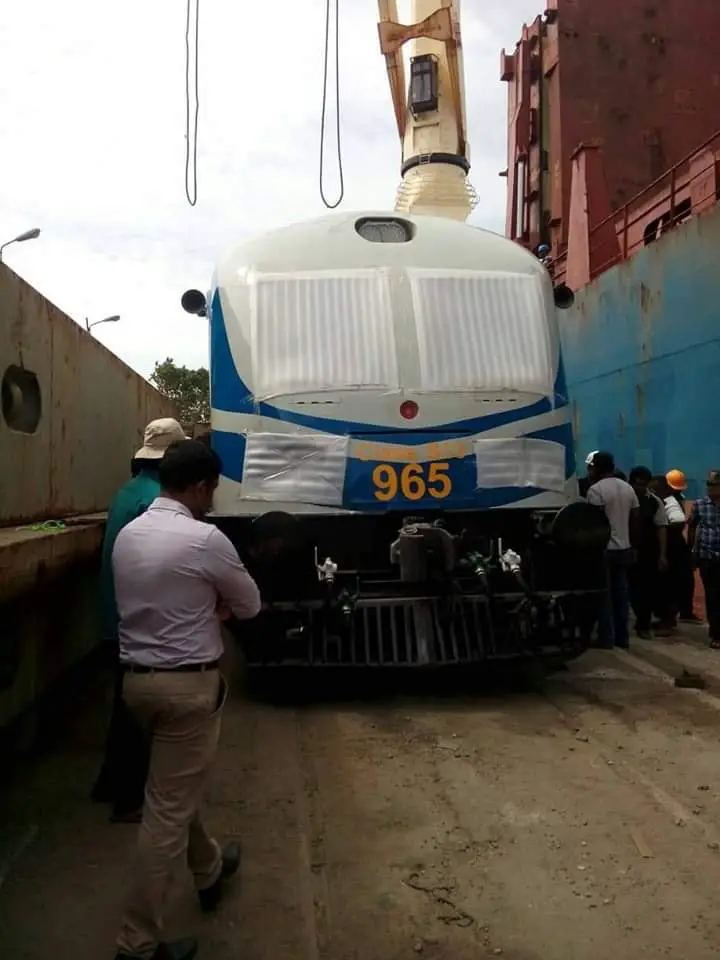 Read more
---
---