Regular train services on newly built Matara – Beliatta railway extension will begin on 8th of April 2019 at 8:30 am by the President Maithripala Sirisena.
The railway line is constructed across Nilwala River and it has 18 level crossings and 12 bridges.
There are 6 railway stations including 4 main railway stations (Kekanadura, Bambarunda, Wewrukannala, Beliatta) and 2 sub railway stations (Piladuwa, Weherahena) built for passenger usage in this section.

This section will hold the record for having the longest railway tunnel in Sri Lanka (615M long). Previously it was Singimale railway tunnel which is 559M long.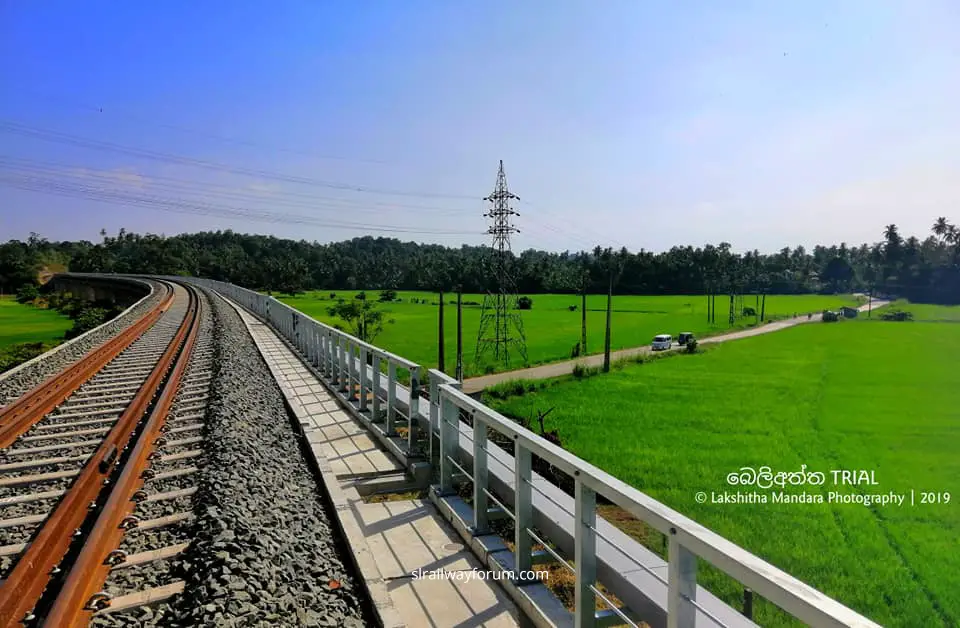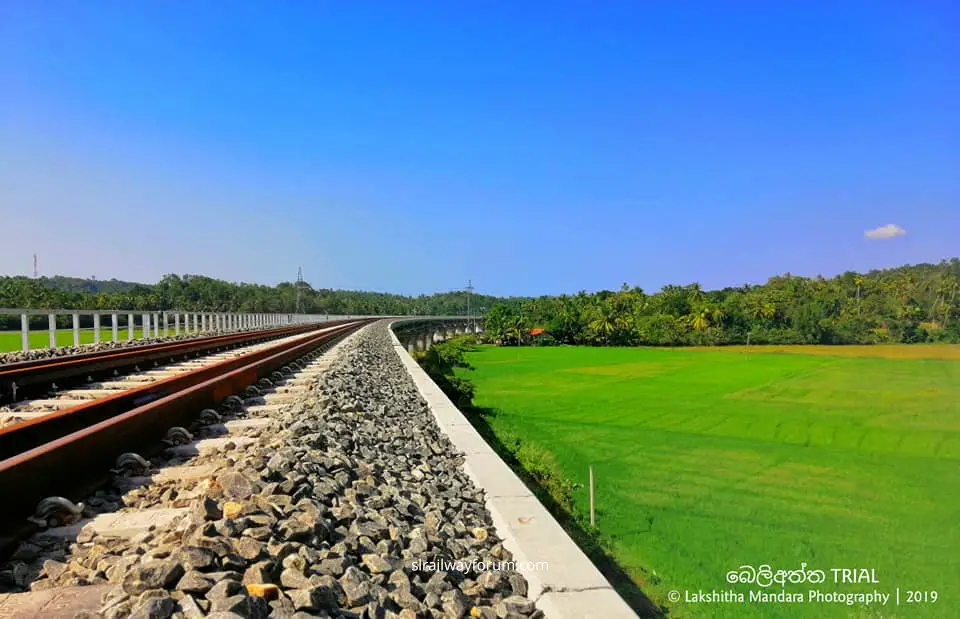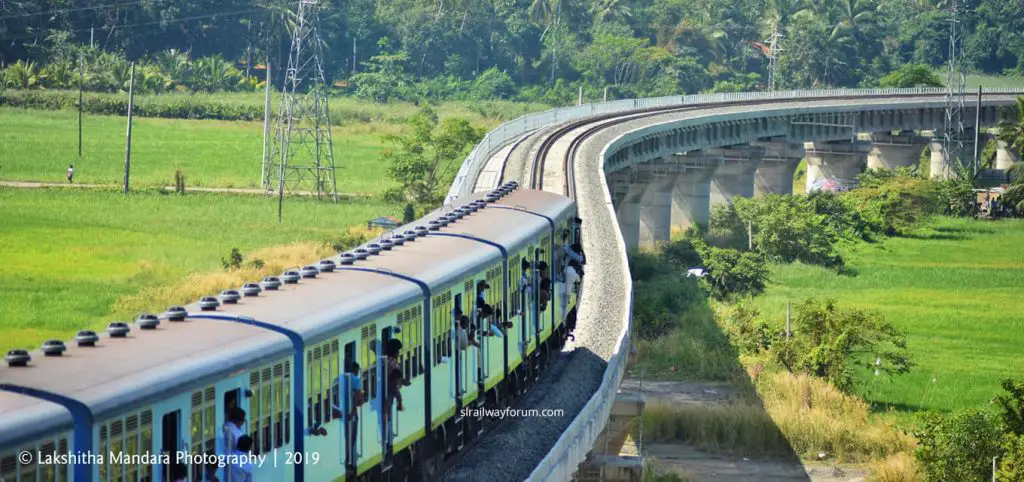 The next two phases of Matara – Kataragama railway line will be constructed under financial provision provided by the China Exim Bank with the supervision of Central Engineering Consultancy Bureau.
Beliatta – Hambantota (48KM)
Hambantota – Kataragama (39KM)
Photo Credits: Lakshitha Mandara
Read about: Matara Beliatta Trail Run
---
---