Majority of Sri Lankans use public transportation for their daily transport needs. Public transportation is cost-effective and it allows you to sit back and stay relax until you reach your destination. Google recently rolled-out "Google Transit" facility in Sri Lanka to make public transportation even more convenient.
What is Google Transit?
Google Transit on Google Maps is a public transportation planning tool that combines the latest public transit schedules and route information with the power of Google Maps that combines transit stops, routes, schedules, and fare information in one user-friendly place.
Does it available in Sri Lanka?
The answer is yes! The National Transport Commission (NTC) launched the initial Google Transit project on 12th July 2019 inline with the 25th anniversary of NTC. Initially, Google Transit supports public transport schedules and routes in Western Province. It will expand across other provinces in the near future.
Does it provide real-time public transport updates?
We all know how important real-time traffic updates for us. Currently, Google Transit doesn't provide real-time updates about public transportation in Sri Lanka.
Do I need a separate mobile application for Google Transit?
No, Google Transit is available on smartphones through Google Maps for mobile.
How to use the service?
Video guide
Image guide
Step 1 – Search for a destination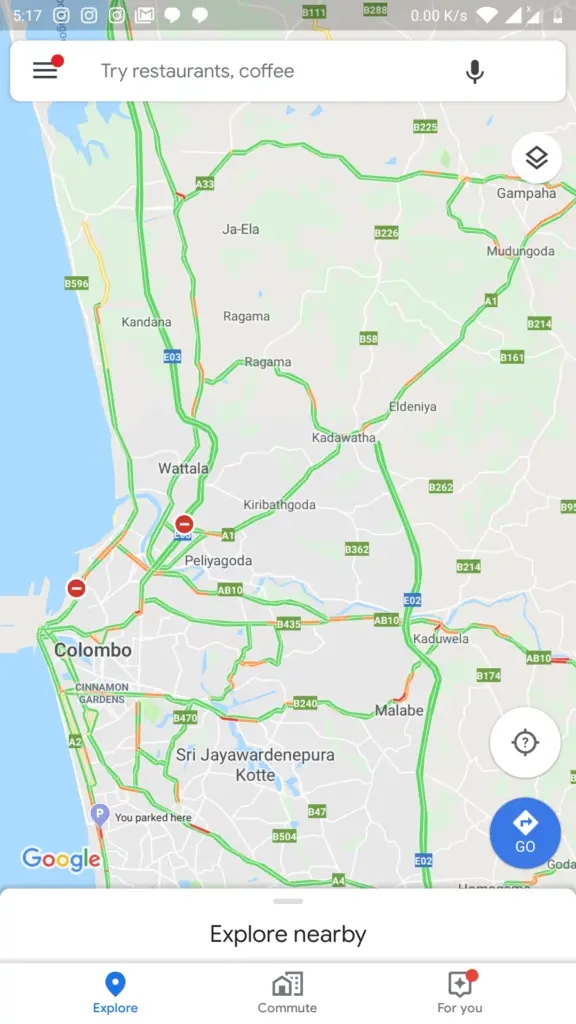 ---
Step 2 – Tap on the third icon (public transport) in the search result page. You will see a list of transport options.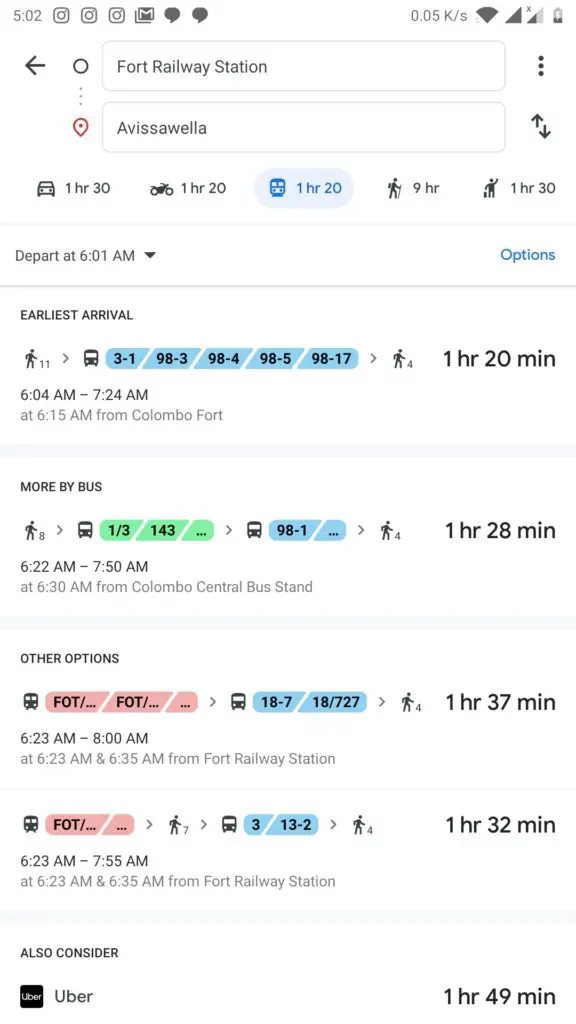 Color Guide
Red color denotes trains
Blue color denotes provincial buses
Green color denoted inter-provincial buses
---
Step 3 – Tapping on an option will take you to a detailed view where you can check schedules and stops.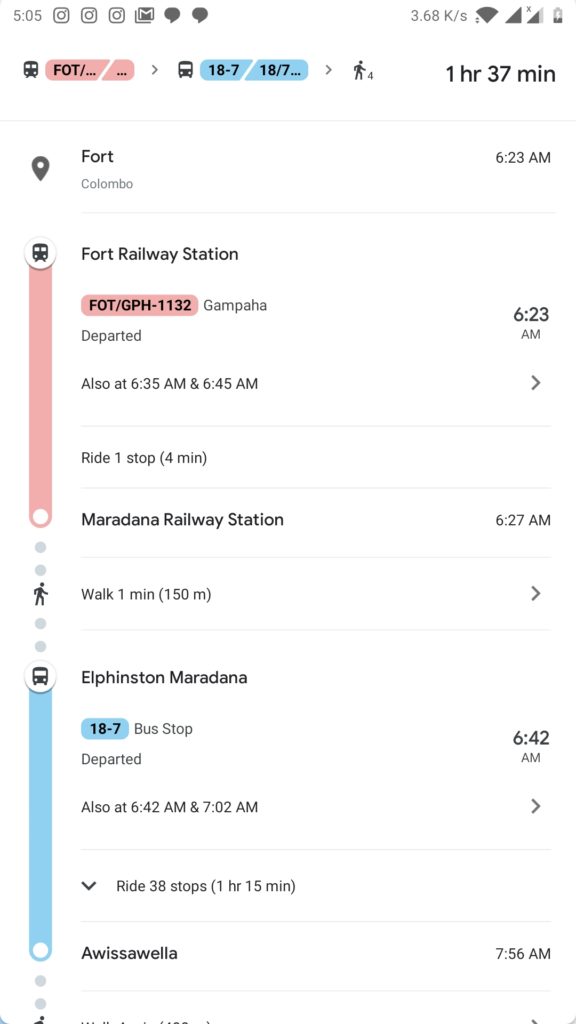 ---
You can even select a train/bus as you wish, Google Transit will show information based on your selection.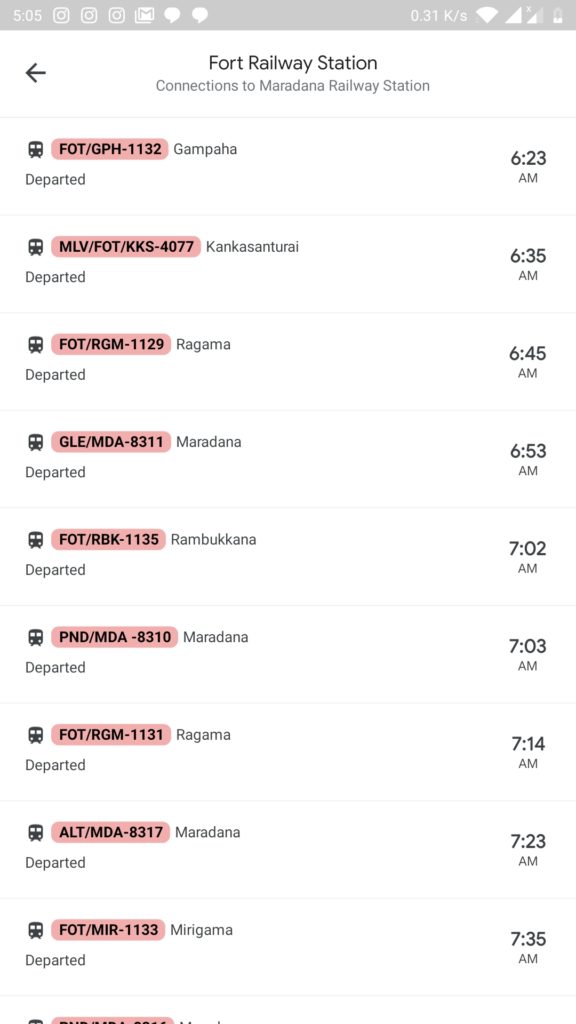 ---
Final thoughts
Google Transit project is very helpful even it is in the initial phase. We found out that some information about train schedules are incorrect (We didn't check bus schedules). But we think that's completely fine for now, Google can fine-tune everything once users start using the service. Fingers crossed for real-time features!
Try out the new feature and let us know your comments below.
---
---